Back to categories
Arrows
$8
The only category that contains more than 15 icons. The reason is that every design deserves the best arrows icons available. And they happen to be part of Jollycons.
.png
.svg
.pdf
.sketch
.xd
.fig
.iconjar
.ai
Gorgeous details
Zooming in on each single icon shows how its details and how it follows predefined guidelines, creating consistency throughout all Jollycons icons and the Arrows set in particular.
Simply precise
Every icon has been designed to have the the perfect amount of details while staying easily recognizable.
Flexible vectors
All icons are flexible vector graphics which makes them highly suitable for scaling, tweaking and customization.
In eight file formats!
Jollycons comes as standalone PNGs, SVGs, and PDFs and as .sketch, .xd, .fig, .ai and .iconjar files.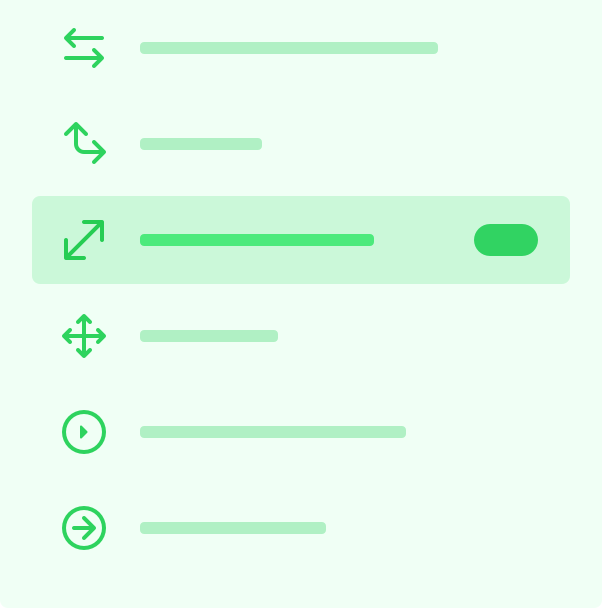 The crisp and detailed icons are a great addition to any designers toolkit. I especially love them for fun a friendly projects.
Jeff van Steijn — Designer, Yummygum
Buy Jollycons v2 for a discounted price and instantly receive over 580+ hand-crafted icons, suitable for any project.